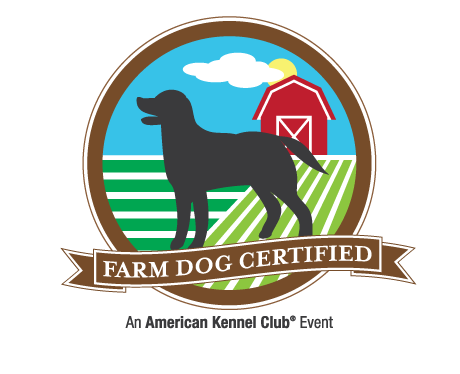 Is your dog a good citizen- even on a farm???
Come earn your Farm Dog Certified Title (FDC) here at High Desert Dog Sports!!!!
Our next test will be May 8th, 2021-
stay tuned for classes to help you prepare!
(from the AKC) Site-
Your dog responds well to commands at home and in public, but how would he respond in a farm environment? There's an easy way to find out: Sign him up for a Farm Dog Certified test.
Open to all breeds of dogs, this test involves your dog performing a series of 12 exercises that are typical for a farm environment such as being in close proximity to livestock (who are always penned to avoid any altercations); jumping and staying on hay/straw bales; walking on unusual terrain; and jumping over logs. There is no herding involved. Instead, the goal is to assess his aptitude as a working farm dog by exhibiting self-control, confidence and trust with you or his handler.